Modernisation
We can install new control panels, power units, cylinders and complete systems as individual items or as part of a package. We offer a first fix option where we remove and dispose of the existing hydraulic equipment; install the new equipment ready for you to complete your modernisation. We can also carry out a full upgrade including the testing at the end of the project.
Each Modernisation project is carefully assessed by our specialist team to ensure not only is the correct equipment installed but the best suited and value for money solution is found. Our extensive knowledge allows our project team to carefully manage each installation from its conception to completion, ensuring the minimum down time and disruption to your customer.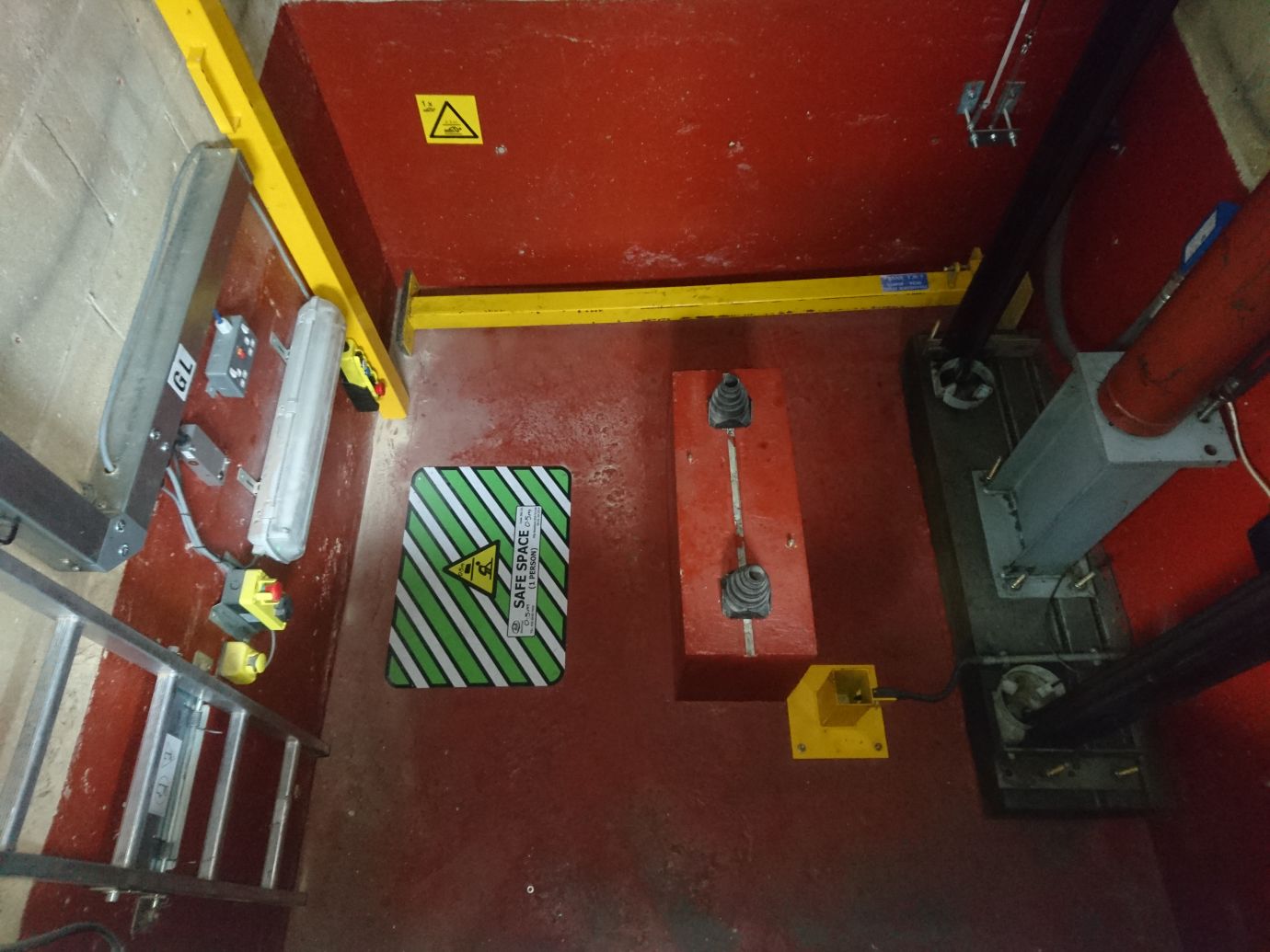 Cylinder Replacement
GF Lift Hydraulics supply indirect acting, direct acting, telescopic or inverted cylinders, depending on your site requirements. Each cylinder can be supplied assembled or in component form depending on the access to site. Sundry items such as mounting plates, flanges, denso tape, pipe rupture valves and clamps are also available as part of a modernisation project. Each cylinder is bespoke designed to ensure compatibility and to comply with the latest standards and buckle factors. In addition, we provide a full technical site survey prior to any equipment being ordered.
For borehole cylinders we can also offer a jacket liner as an alternative to denso tape which can used to protect your borehole cylinder from water ingress and debris resulting in prolonging the life of your cylinder.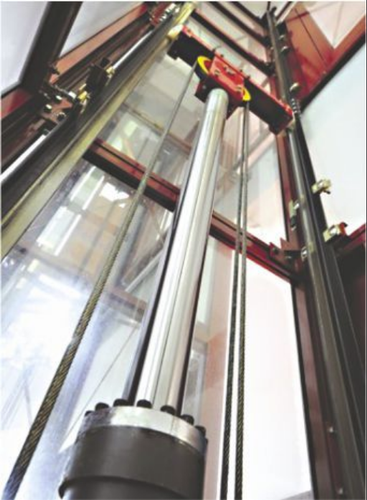 Power Units / VF Units
We maintain a great relationship with all the leading manufacturers for hydraulic power units including Algi, Blain, Bucher, GMV and Omar.  Each manufacturer are able to offer either mechanical, electronic or VVVF solutions. Each power unit supplied is tailor made to suit the individual lift application to ensure the correct type of power unit is mapped to suit your site requirements. In addition we can provide axillary items such as micro-revelling units, tank heaters, coolers, spillage trays and A3 devices.
For high use applications, we would recommend a VVVF power unit which will not only substantially reduce the heat generated it will also save energy and reduce noise. It is also possible to upgrade your existing power unit to VVVF without the need to replace your control panel with a specially engineered interface providing a more cost effective solution for your customer.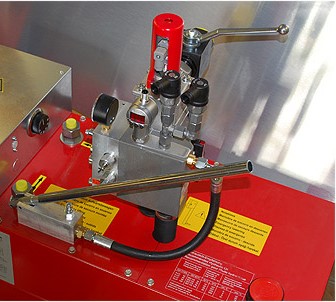 Hydroelite Systems
Hydroware's Hydroelite models include Veni, Vidi and Mini complete modernisation packages to suit all hydraulic lifts. Fully inclusive of controller, power unit, shaft wiring, shaft switches and encoder. GF Lift Hydraulics are the largest UK installer of the Hydroelite package.
The heart of the Hydroelite drive and control system is the unique Dynahyd valve. It is equipped with a servo valve which allows the lift to travel directly into the floor, without creeping. The valve also runs without bypassing oil at full speed upwards. This combination of direct floor approach and maximum oil use in the up direction not only reduces the travel time but also the energy consump­tion compared to traditional lift systems.
Hydroelite is quick and easy to install because the complete drive and control system is pre-assembled and system tested in the factory. In addition, almost all the wiring is pre-commissioned with plugs and as a result the installation time is reduced by up to 50% compared to traditional hard-wired lifts. The package is entirely self-learning and self-adjusting with no manual adjustments required for the slowing or stopping set up. The lift floor accuracy increases with each trip due to the innovative servo valve, encoder and lift processor combination. Each Hydroelite system is 100% pre-tested in Hydroware's factory on real lifts before dispatch, reducing the possibility of component issues on site. 
In addition to the above Hydroware offer a plug and play range of pushes and indicators along with Safeline auto dial and LED shaft lighting kits.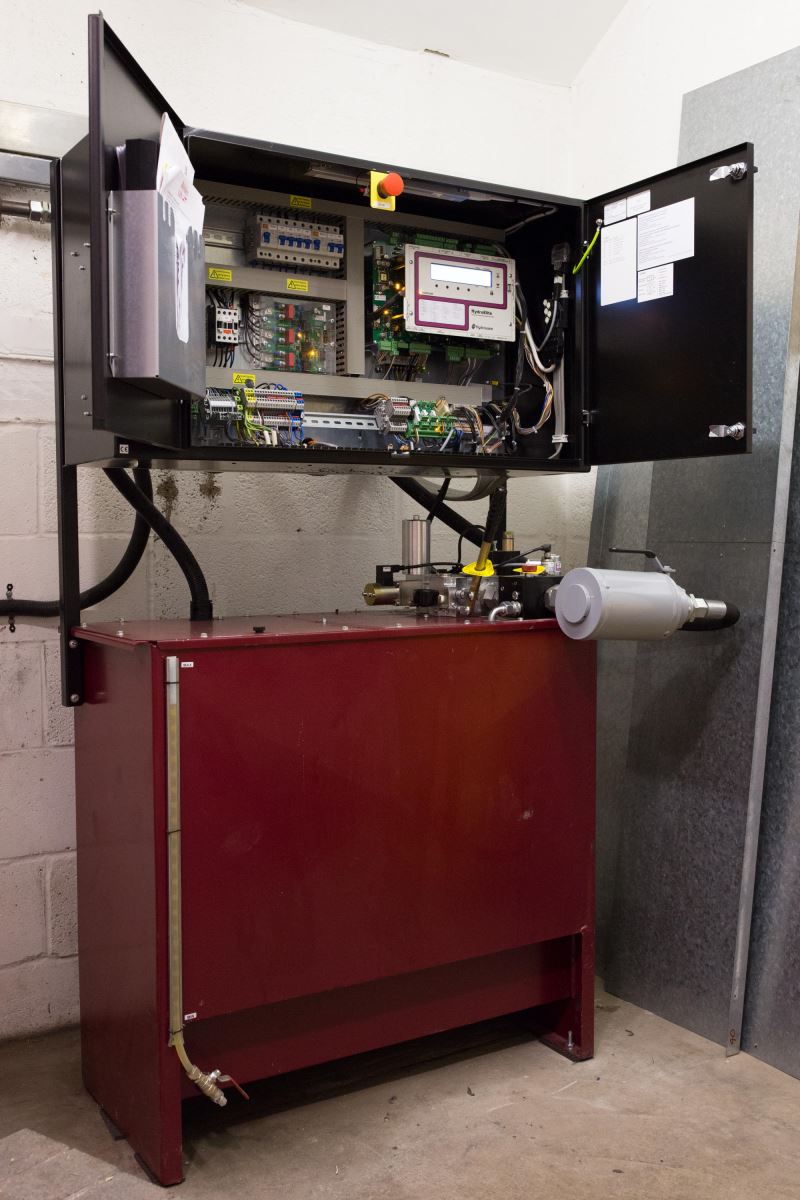 Control Panels
We offer a wide range of replacement control panels tailored to suit individual lift and site requirements. Ranging from manual gates to powered doors, mechanical valves to VVVF systems and from floor mounted controllers to tank mounted units, we can provide the most suitable and cost effective solution for your customer. All controllers come with a minimum of 2 years warranty with the option to extend along with lifte time factory support. All controllers provided are open protocol to ensure ease of mainentance and fault finding.
Each control panel package comes complete with all shaft information, flexes, wiring and car top control units. As part of the modernisation package we can include new landing pushes, indicators, car operating panels with an array of auto dials and buttons to suit your specification.
In additon to the above we can upgrade door operators, car doors and landing entrances along with infared safety edges.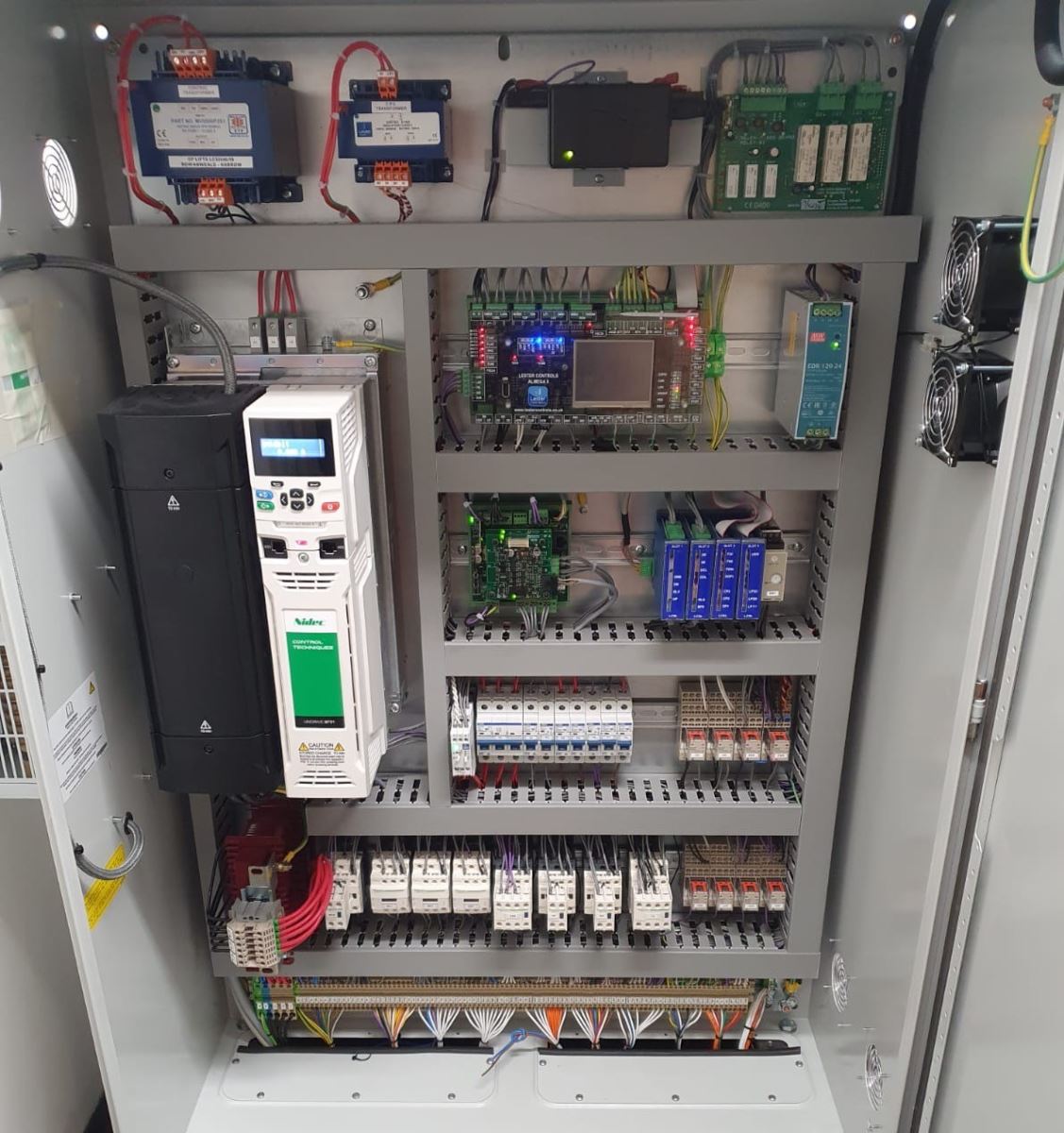 Sundry Items
We provide many sundry items as part of a modernisation project or as individual works such as; shaft lighting, pit ladders, pit props, pit and motor room painting, lift signage etc.
Please request a copy of our 2020 Modernisation Product Guide for a comprehensive list of sundry items.